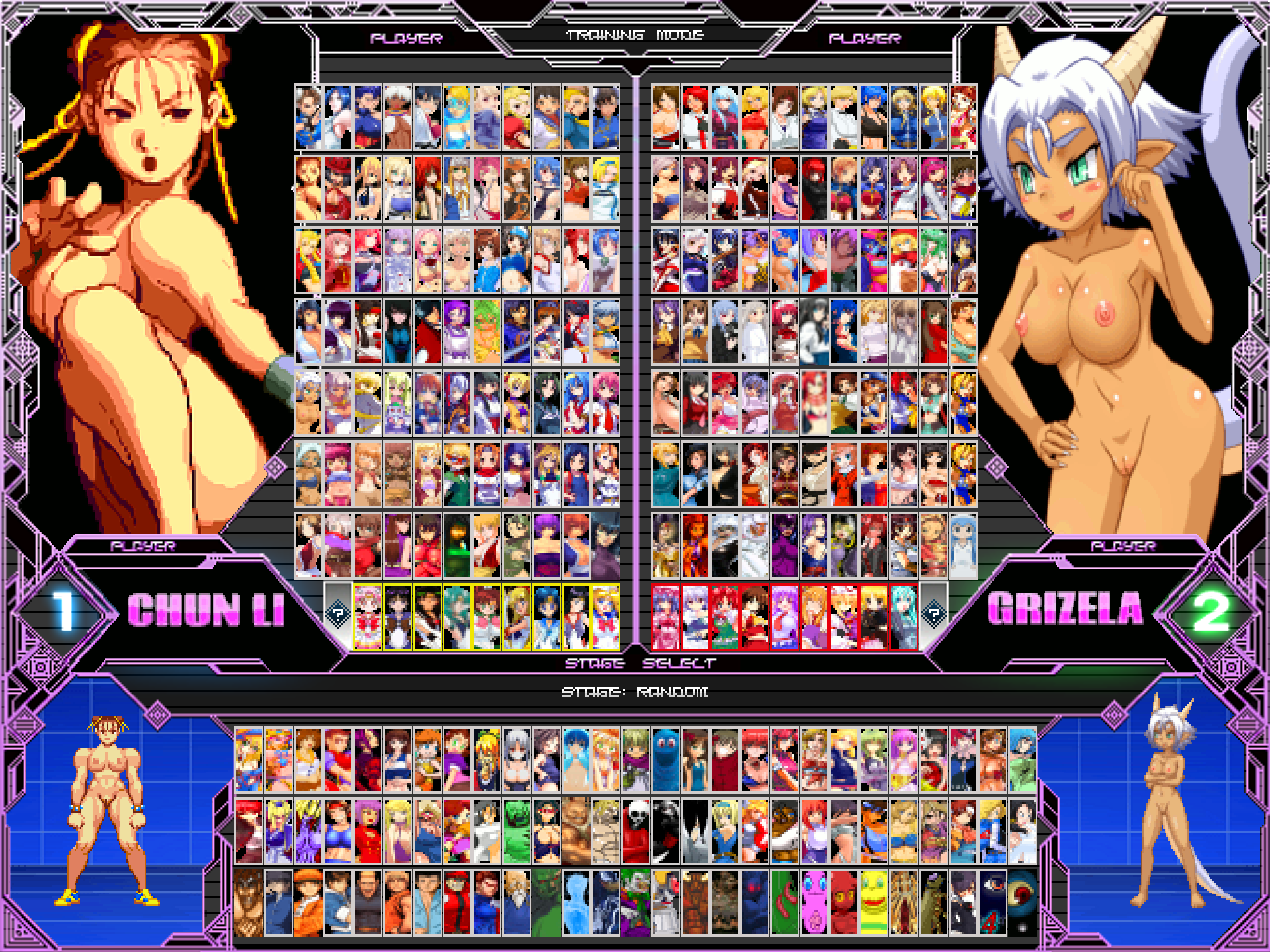 Censorship: Missing / There is a patch to remove
Developer / Publisher: Hloader
Platform: PC / Windows
Version: v1.0b
Language interface: English
Language of voice: Japanese
Description:
In this fighting game, there are sprites of girls from most fighting games that you can fuck. At the top of the selection menu are female characters from KOF, SF, VG and many other fighting games, and at the very bottom of the male characters who can fuck them. In the game there are combat modes one-on-one, two-by-two and teams of 4 to 4. There is also a survival mode where you have to fight all the fighters, which in principle is impossible because of their number. Each girl has her own backside, on which they fight. Since there are too many fighters, I decided to remove the system of complexity and now all the fighters are chosen randomly and now you can get lucky and you will compete with a light opponent or with a super complex who will give you an infinite number of combos. However, if you still won 13 enemies in arcade mode, then you will be shown a reward in the form of a hentai ending for each character.
Genre: